Camping in Tobermory! It's been on my summer "to do" list since 2014 when I saw a photo of a sunken ship in bright blue waters, never in a million years believing that it was taken in ONTARIO.
Although the water was FREEZING, it was one of my favourite weekends… ever.
We drove up with a tent, some confit duck, our trusty cast iron and a huge bag of peanuts. I thought the peanuts were for Zach to snack on, but truly they were for our new furry friends, little chipmunks. <3
We Stayed at Lands End Park, located pretty close to the marina and ferry that go to flower pot island and the northern most point of the Bruce peninsula. Such a great location because our campground backed onto trees and we looked out onto the water, we really felt like we were on our own island.
After a 4 hour drive from Toronto to Tobermory, we were so happy to arrive before sunset and set up camp.
Night one we played crazy eights, drank too much whiskey and ended up staring at the stars on little beach down the road. Did I mention you could see SOOOOOO many stars?! I was actually appalled that you could see millions and millions when theres no city lights to interrupt.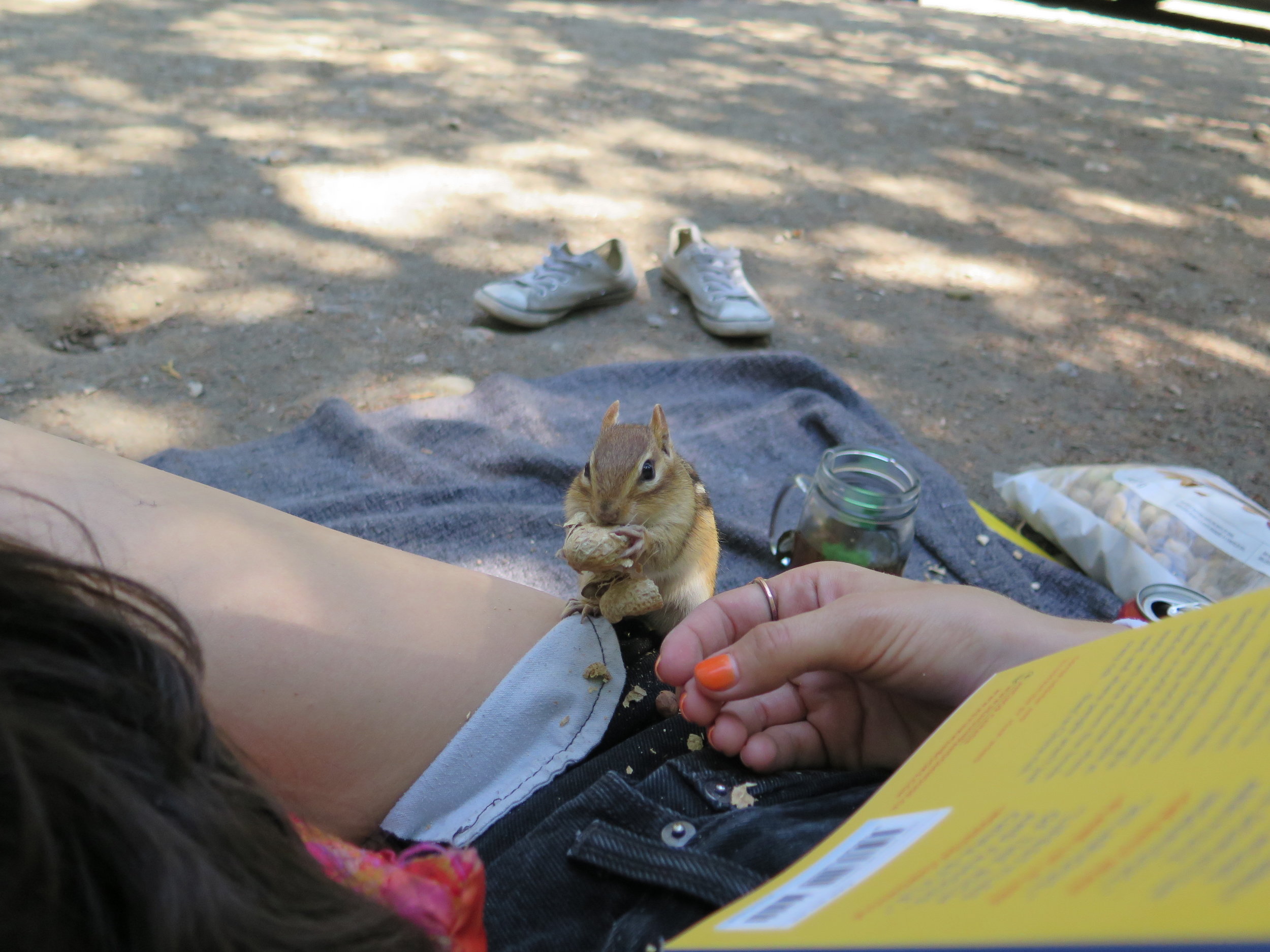 The next morning we woke up to the sweating sun and chipmunks running rogue outside of our tent. Had ice cream for breakfast, made friends with a chipmunk and happily revived by Caesers, we got ready to head to the "Bruce Peninsula". There's a beautiful trail that's about an hour long and leads to this picturesque place called "The Grotto" Loaded down with a bottle of wine, our swimsuits and a camera, we begun . *The photos really don't do this tail justice, it was beyond entertaining and looking back it really was like something in Greece.
All in all , Tobermory is a gorgeous place to visit! I Definitely looking forward to going back & snorkelling around the sunken ship.