ICELAND, believe the hype. Seems like my whole news feed in 2016 was full of Iceland enthusiasts, no offence but it was pretty low on my "places to go list"... fast forward a couple bottles of wine *each* later and Zach and I booked our trip to Iceland. It was 3am and we had a week to plan / try and get our shifts covered at work.
The first night I booked in advance on airbnb, just to make sure we had a destination and something to look forward too (believe me theres PLENTY to look forward too), from there we just followed our feet and booked in wherever we ended up. Before we checked in to our log cabin, I found this "secret lagoon" in Flúðir close by, so first official destination Zach and I stopped at was to take a hot dip in this gorgeous lagoon.
*Word of advice* Honestly rent a car. We ended up having to pick one up in Reykjavik and not the actual airport *Mistake on my part but, it actually ended up working out to our advantage! We got to see Reykjavik! After spending a couple hours in the largest city in Iceland (pop 120,000) and spending $35 Canadian dollars on ONE breakfast, we hit the open road.
I booked this cabin in the middle of nowhere with Zach in mind! Thankfully we didn't get murdered (despite what all my girlfriends thought). It was beyond charming and not to mention, right at the base of a huge mountain with horses running wild. I would recommend it to anyone thinking of going, super clean and cosy.
The next day we woke up and drove to Seljalandsfoss waterfalls, then shortly after saw Skógafoss waterfall. Both so beautiful and located super close together!
By mid-day we were dying to find another hot spring. Good thing I pre planned and knew that If you continue driving down south towards Vik, theres a hot pool called Seljavallalaug. Its about a 20 minute hike down a mountain trail, so picturesque and worth it.
After we returned to the car we continued down the coast and headed to the black sand beach in Vik, making sure to stop and check out the DC 3 Plane crash along the way *45 minute hike, bring a bottle of wine. *
Taken from Wikipedia "The epic plane wreck on the black beach in South Iceland. In 1973 a United States Navy DC plane ran out of fuel and crashed on the black beach at Sólheimasandur, in the South coast of Iceland. Fortunately, everyone in that plane survived."
It really was epic, I've never felt more like Beibs in my life. ----> https://youtu.be/PfGaX8G0f2E?t=2m11s <---
After a dark hike back to our little rental car, we drove to Vik. We stayed at icelandair hotel, and made sure to sign up to be called if there was a northern light sighting. Being too impatient to wait for a call, we drove to the middle of nowhere at 1am and laid on the car hood in hopes of seeing a green hue. Our patience was rewarded with a couple shy ribbons, but nothing lasting long enough to capture on camera.
On our second last day we woke up and danced along the black sand beach before heading to Laugarvatn.
Laugarvatn was a couple hours back up the coast, we stayed at a magical hostel that used to be an old school. You really have to go and experience it for yourself. Also, please note the adorable cider cans. <3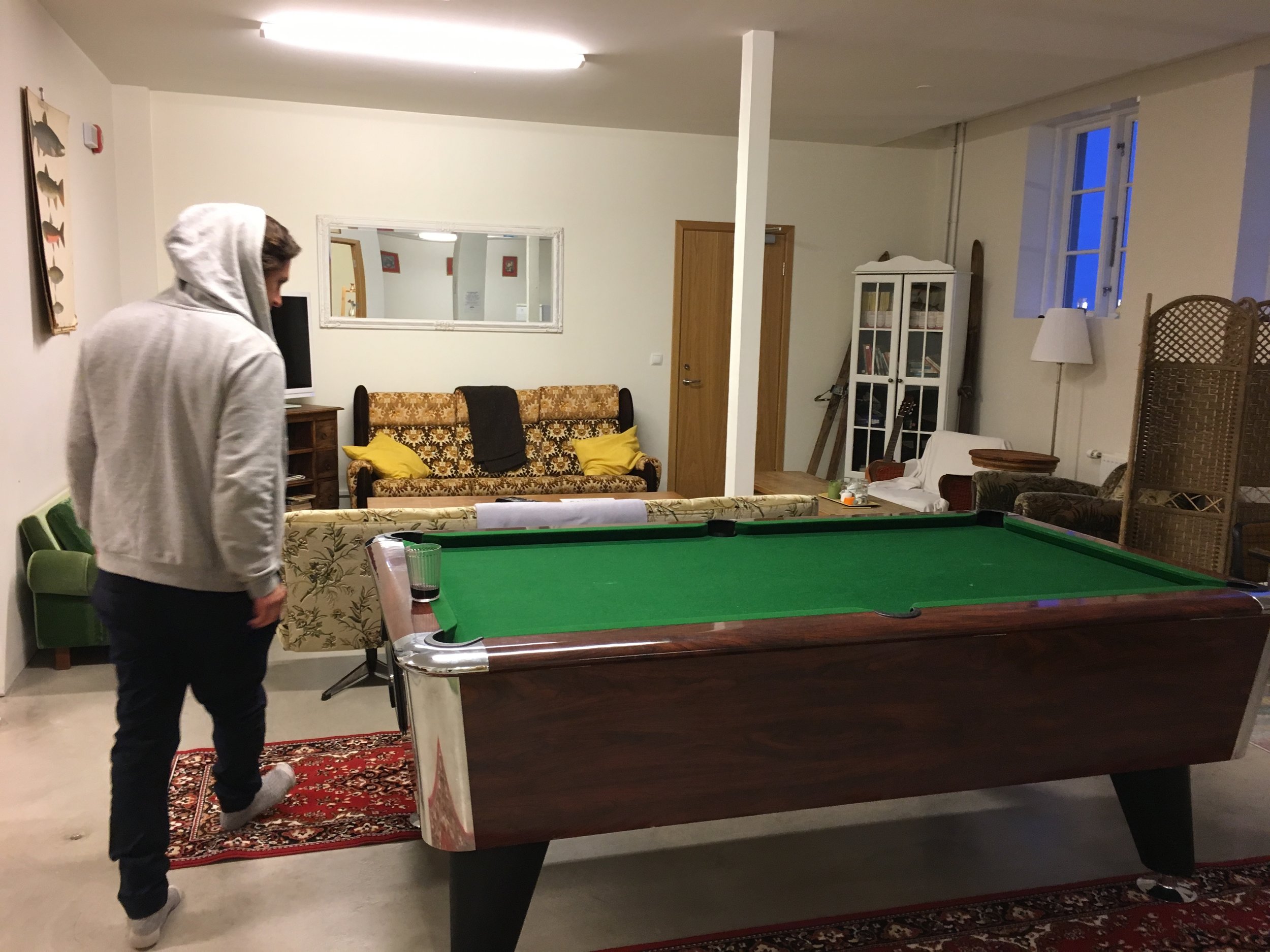 Later that night, We took a dip in the wellness geothermal pools and steam huts at Fontana just down the street. Fontana, was by far the most relaxing experience of the trip. Laying in shallow, hot geothermal pools at night while staring up at the stars... I couldn't believe when we both woke up from our zen like state only to find that an hour passed!
Moral of the story, Iceland is all its cracked up to be and I cannot wait to go back!
Cheers,
Amanda & Zach